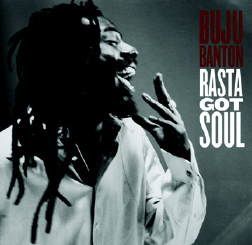 L'oncle de Sean Kingston, a annoncé il y a quelques semaines, la date de sortie tant attendue de son album Roots qui lui tenait visiblement à coeur. "Rasta Got Soul" de Bunju Banton est prévu pour ce 21 Avril. Il fera suite à "Too Bad" son dernier opus publié en 2006.
"Rasta Got Soul" était initialement prévu en 2005 et beaucoup pensait le projet mis au placard. A la grande surprise des fans, l'opus qui comprend 15 titres devrait paraître via le label
Gargamel Music
et distribué uniquement en Amérique Nord. Les productions sont selon l'auteur très épurées et les textes engagés.
Voici la Tracklist:
1. Hurt Us No More
2. Magic City
3. I Rise
4. Rastafari
5. I Wonder
6. A Little Bit Of Sorry
7. Affair Of The Heart
8. Lend A Hand
9. Optimistic Soul
10. Mary
11. Make You Mine
12. Bedtime Story
13. Sense Of Purpose
14. Be On Your Way
15. Lights Out
Les titres "Magic City" et "A little Bit of Sorry" sont actuellement en écoute sur sa page
Myspace
.
Il profite par cette date de sortie, de célébrer à sa manière le 46e anniversaire de la venue de Halié Sélassié en Jamaïque.
En Bonus:"Wanna Be Loved", un titre que j'ai fait tourner en boucle.
www.myspace.com/bujubanton
TSD